Apple spendet 65 Millionen USD für AIDS-Forschung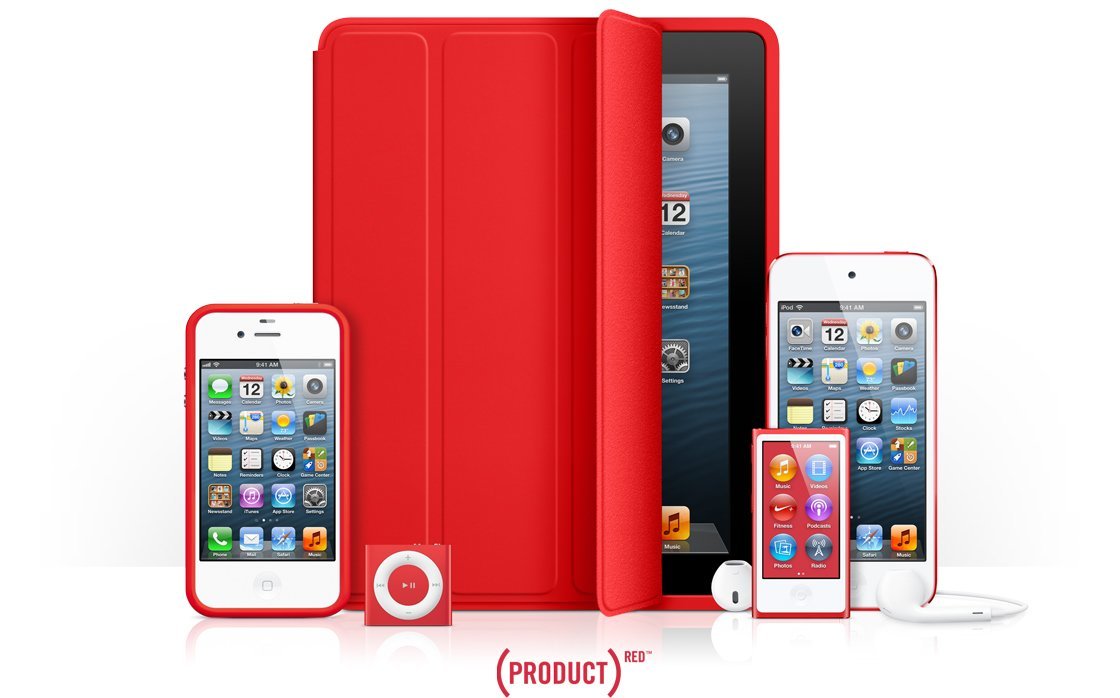 Apple hat inzwischen über 65 Millionen US-Dollar an Product(RED) gespendet. Dies verkündeten U2-Sänger Bono und die Clinton Global Initiative.
Schenkt man den Zahlen eines internen Apple-Meetings Glauben, hat Apple allein seit Februar 2012 ca. 15 Millionen US-Dollar an Product(RED) gespendet. Insgesamt beläuft sich der Betrag auf über 65 Millionen US-Dollar.
Angefangen hat es mit einer roten Sonderedition des iPod nano 2006. Seitdem folgten der iPod shuffle/nano/touch, iPad (mini) Smart Cover und Cases, sowie ein iPhone 4S Bumper. Alle Product(RED) Produkte sind auf einer extra Seite aufgelistet. Für jedes verkaufte Produkt spendet Apple einen Teil des Preises an die Organisation.
(RED) hat sich unter anderem als Ziel gesetzt AIDS zu bekämpfen. Laut eigenen Angaben könnte die Zahl der infizierten Neugeborenen 2015 bereits nahezu bei Null liegen.
Auch eine Reihe weiterer Unternehmen wie Coca Cola, Starbucks, Nike und American Express unterstützen (RED).
Bono at #CGI2013 on @RED partners: "Apple is certainly leading the crew" Thank you Apple for raising over $65 million to fight AIDS.

— (RED) (@RED) September 26, 2013
Via Techcrunch, engl.